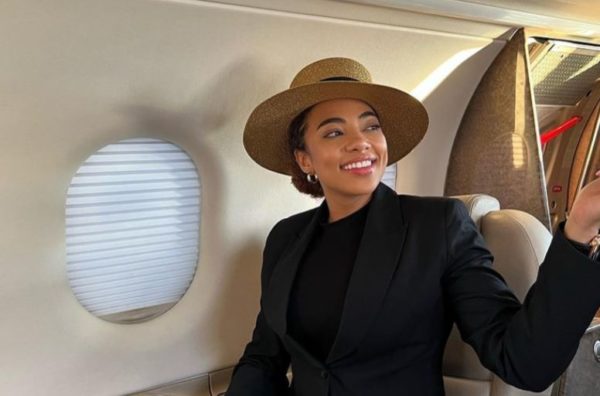 Amanda Du Pont spread the word on her social media about the brutal murder of Singwa Namhla Mtwa.
Namhla was killed in the Eastern Cape last month.
On social media, South Africans are sharing pictures of the bruised and beaten Namhla who was allegedly shot and killed by her 17-year-old boy.
Namhla's family said his death was caused by an attempt to leave an allegedly abusive relationship.
The photos were shared by Namhla Dam Sanga on Facebook, with a desperate request to pay attention to the case. In Namhla's funeral clip, his sister weeps bitterly for being "helpless" in the tragic incident.
Sanga has posted dozens of clips, pictures and screenshots between him and Namhla. He also shared Namhla's communication with his alleged abuser ex.
Sanga's petition sparked public outcry and the hashtag "#JusticeforNamhla", which received support from thousands of Twitter users.
Media personality Amanda Du Pont also added her voice to the discussion on social media.
He wrote on Twitter: "Protect women's rights! We are not animals. Namhla is a real hero who leaves evidence because he knew he might not be able to come out alive. He deserves justice. We are tired, scared and frightened. We are talking about those who can never afford to come out alive in the hands of GBV. "Justice to Namhla."
Protect Women's Rights! We are not animals. Namhla is a real hero who leaves evidence because he knew he might not be able to come out alive. He deserves justice. We are tired, scared and frightened. We are talking about those who can never afford to come out alive in the hands of GBV. #Justice Namhla pic.twitter.com/ecD9fguuCY

– Amanda Du-Ponti (@AmandaDupont) May 23, 2022


Amanda Du Pont Wants "Justice for Namhla"
Source link Amanda Du Pont Wants "Justice for Namhla"