Entertainment
Lord got drunk with Seth Meyers and needed an IV drip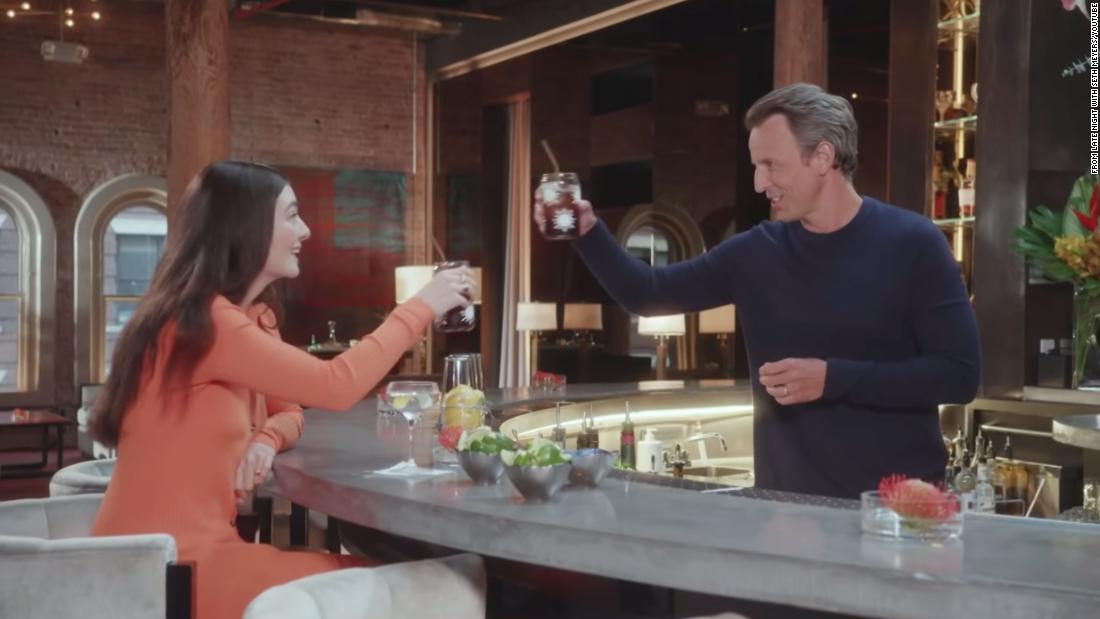 The·
A singer appears
At a Wednesday show commemorating the first full production musical performance at "Late Night" since March 2020. Lord made his final appearance on the show in 2017.
The show's "Day Drinking" segment previously featured Jonas Brothers, Rihanna, Ina Garten, Retta, and Kelly Clarkson.
For the road, Myers provided shots of sake, Irish whiskey, French red wine and white claws. At some point, Myers poured gin and dipped pork ribs in it.
"Honestly, don't hate it," Lord said.
They also played a round of "Royals" where the two guessed the names of various members of the royal family.
Lord also tried to get Myers to say her full name, Ella Mary Lani Jerich O'Connor.
"I've seen this before. Who knows, are they drunk? But I'm drunk," Lord said of the segment.
Lord also admitted that he had to drip in a hotel room after playing her new single "Stoned at the Nail Salon" and filming the "Day Drinking" segment.
"You destroyed me," she said. "And I had to get a very pop star stuff: IV."
Road's long-awaited third studio album "Solar Power" will be released on August 20th.
Lord got drunk with Seth Meyers and needed an IV drip
Source link Lord got drunk with Seth Meyers and needed an IV drip