Auto
Lotus working on Ferrari! Twin-turbo V8 Monster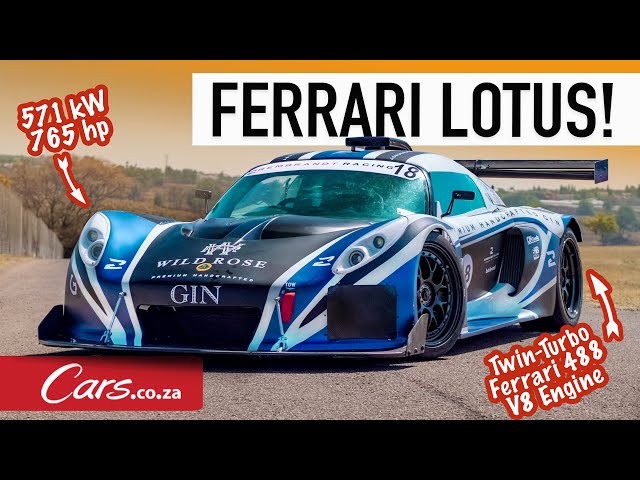 Have you ever found a Ferrari engine in an accident and wanted to put it in a light British sports car? Probably not, but that's why Devi Jubert behaved in this insane one-time construction.
It is fair to say that South African Dawie Joubert has a taste for speed and spectacular. Against the background of drag racing, he fell in love with Lotus Elise, but when he finally bought it, it turned out that he was terribly powerless.
So he put back the Honda K-Series engine, but still felt that the car could handle much more horsepower. According to fate, he was told that the Ferrari 488 GTB crashed somewhere in South Africa and after a year of trying, he convinced the owner to sell him the debris and here is the result.
The car was specially built to take part in the prestigious annual Simola Hillclimb, which our video boy Chiro ran in an electric car in May of this year, next to this beast. Under the rear hood of the twin turbo Ferrari V8, which sends a staggering 571 kW to the rear, and with an aggressive aerial device, the Lotus Ferrari climbed the hill incredibly fast. Join us when the owner tells us his story and fills in all the juicy details about his incredible car.
Lotus working on Ferrari! Twin-turbo V8 Monster
Source link Lotus working on Ferrari! Twin-turbo V8 Monster