Auto
Nissan announces Nissan Intelligent Factory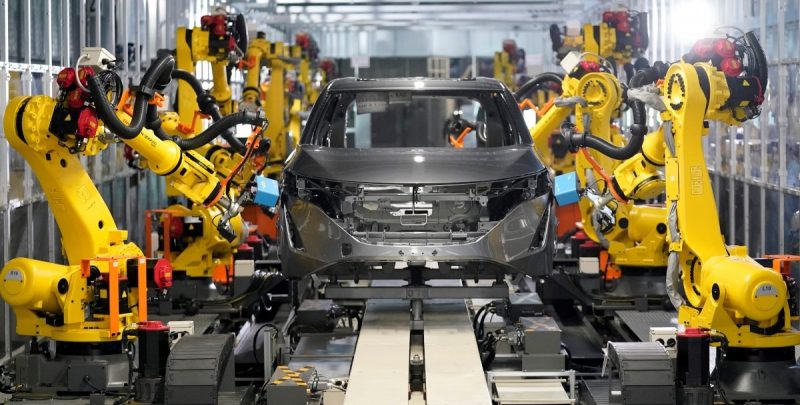 ---
NSIchiyama Announced a production line at the Tochigi Plant centered on the Nissan Intelligent Factory. This unique initiative supports the production of next-generation vehicles using innovative technology and contributes to carbon neutrality. Nissan has also announced a roadmap for achieving carbon neutrality in production plants around the world by 2050.
Hideyuki Sakamoto, Executive Vice President of Manufacturing and Supply Chain Management at Nissan, said: this is, Manufacturing Part of our DNA (manufacturing) develops and applies innovative technologies to overcome the challenges we face. "
Nissan Intelligent Factory
Since its founding, Nissan has refined its ability to manufacture automobiles through high-quality, highly efficient production processes and its superior technology. Takumi (Master engineer). However, the business environment surrounding manufacturing has changed significantly. In Japan, it is necessary to break away from the traditional labor-intensive manufacturing industry in order to respond to the aging society and serious labor shortages. Unexpected situations such as climate change and pandemics also need to be managed. At the same time, industry trends in electrification, vehicle intelligence, and connectivity technology are making vehicle structures and functions more sophisticated and complex.
To meet these needs and trends, Nissan has introduced the Nissan Intelligent Factory Initiative at its Tochigi Plant. Nissan Intelligent Factory enables Nissan to:
Use a robot that inherits the skills of TakumiManufacture of next-generation vehicles. Top quality,
Create an improved environment where a wide range of people can work comfortably.
We will realize a zero-emission production system and accelerate efforts toward the realization of a carbon-free society.
The Tochigi Plant plans to start production of the new Nissan Ariya crossover electric vehicle from this year.
Achievement of carbon neutrality
Nissan aims to achieve carbon neutrality throughout its business and product life cycle by 2050. Improves energy and material efficiency in the plant. Plant equipment will be fully electrified by 2050 by introducing innovative production technologies and reducing energy consumption. To achieve carbon neutrality in production plants, all electricity used is either generated from renewable energy sources or from on-site fuel cells that use alternative fuels.
"By expanding the efforts of Nissan Intelligent Factory globally, starting with the Tochigi Plant, we will manufacture next-generation vehicles for a carbon-free society more flexibly, efficiently, and effectively. We will continue to innovate in the manufacturing industry to enrich and support Nissan's future growth, "says Sakamoto.
1. The "life cycle" includes the extraction, manufacture and use of raw materials, and the recycling or reuse of used vehicles.
Nissan announces Nissan Intelligent Factory
Source link Nissan announces Nissan Intelligent Factory