Entertainment
"Once upon a time in Queens" review: ESPN '30 for 30′ looks back at '86 Mets and all of New York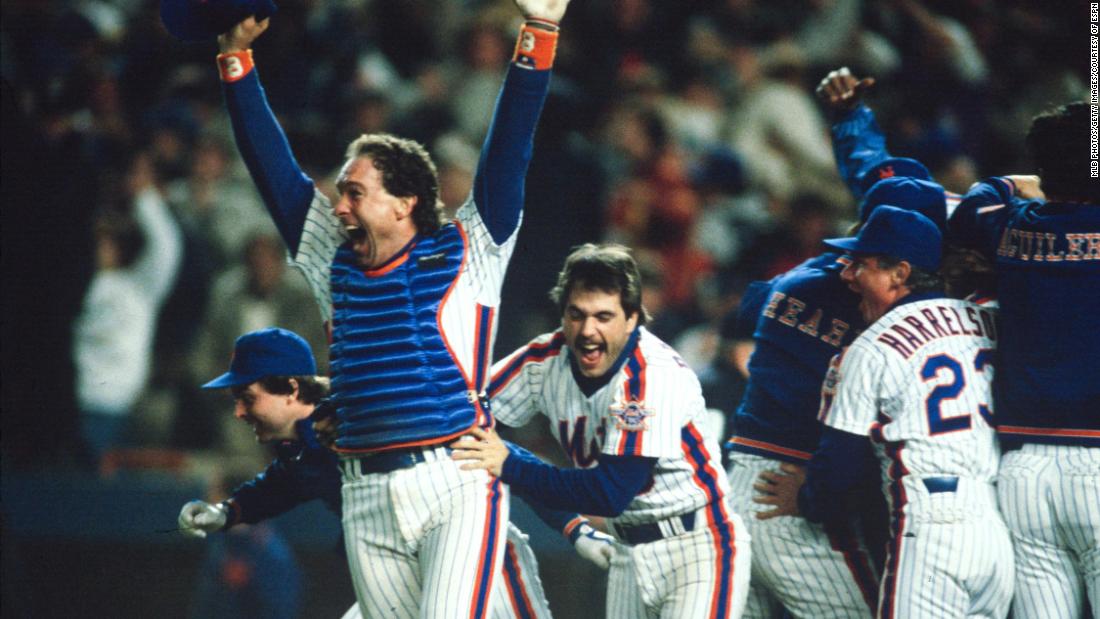 After the Dodgers and Giants moved, producer director Nick Davis, who competes for Mets history and vulnerable status, interviewed many former players (some look good 35 years later) and various outside voices. West.
The project then turned to the Mets struggle, with executive Frank Cashen starting to assemble a piece for the team that won 108 games and the World Series in 1986, and Cashen told the interviewer, "I took over the turmoil." Frankly said.
The Mets killer roster includes Keith Hernandez, a pair of young black superstars from Dwight Gooden and Darryl Strawberry.
The late Gary Carter
Hernandez is still looking a little when he recalls how Carter appealed to the media with a squeaky, clean image.
From what the former Met Billy Beane called the young strawberry "the best athlete I've ever seen in my life" to the fact that when Guden began to find his groove, he was virtually "unbeatable" in baseball. Many of the associations are simply fascinating.
Equally interesting parts include the team's stride and outdoor aversion, indulging in drugs and taking "Mardi Gras" everywhere, from city groupies to overnight parties. ..
Lenny Dykstra
It may be the most colorful of the interviews. His answer is studded with obscene bullets that aren't edited on ESPN (simultaneous broadcast on ESPN2 cleans it up).
Still, Davis is making a little effort to link Mets and its popularity to socioeconomics in the 1980s. The name of the movie "Wall Street" was confirmed and Director Oliver Stone was interviewed, but some of the simultaneous events quoted were team dynamics (racial tension at the time) and other events (preppy murder). I didn't see much in.
It was a conscious decision, and Davis said in a letter to critics that Mets "captured the time they played and the spirit and spirit of the city."Still, the material made "Once Upon A Time" feel a bit full before reaching the main event, and the incredibly detailed time spent on the unlikely playoffs and Mets. there is
Comeback victory
Against the Boston Red Sox in the World Series.
It's possible to skim through the previous part, but the level of detail about that game in Chapter 4 shouldn't be overlooked by sports fans of sufficient age to remember it.
In addition to the players, there will be celebrities like the Red Sox fan comic Bill Bar. The cheerful anger about their lineup reminds us that when it comes to sports, old wounds are never really healed. These interviews also reflect how championship teams can unite cities in unparalleled ways.
When Mets was assembled in the 80's, the team ran a slightly premature advertising campaign that said "magic is back." "Once Upon a Time in Queens" isn't magical throughout, but like Guden on the mound, when it's good, it's almost unmanageable.
"Once Upona Time in Queens" will air on ESPN from September 14th to 15th at 8pm ET.
"Once upon a time in Queens" review: ESPN '30 for 30′ looks back at '86 Mets and all of New York
Source link "Once upon a time in Queens" review: ESPN '30 for 30′ looks back at '86 Mets and all of New York