Auto
Q&A – Automated solutions with ATS Euromaster and Netcall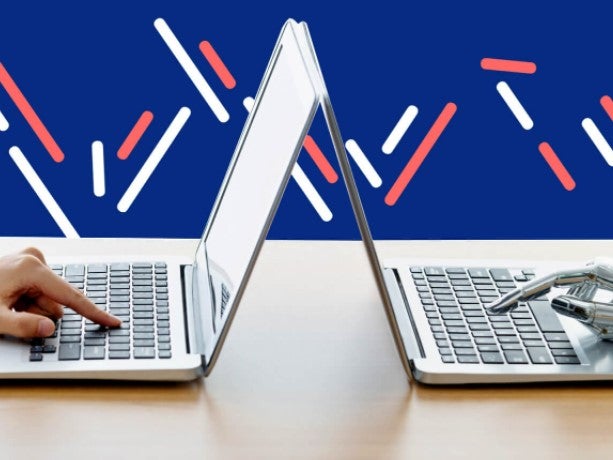 ATS Euromaster, the UK subsidiary of EuroMaster, the European tire service provider, recently announced the integration of Netcall's Liberty RPA software, a leading provider of intelligent automation and customer engagement solutions.
Robotic Process Automation (RPA) software imitates the actions of human operating systems on the screen, such as opening a system, accessing some data, copying, pasting into another system, generating an account, emailing this account to someone – this is called process flow. The robot can be instructed to repeat the exact flow of this process.
It is an automation and is especially effective for repetitive and tedious (for humans) tasks. The robot takes this activity and repeats it, over and over again, to free people from focusing on what is really important. The product and solution suite extends to built-in workflows, integration platforms, and intelligent business process management kits (known as IBPMS). Ultimately, intelligent automation is a combination of multiple process automation technologies combined into one platform or solution. It is sometimes called hyperautomation.
Simply put, RPA software integration allows process automation to increase efficiency for both the user and employee experiences. Liberty RPA's automation technology sees software robots that mimic human behavior to perform repetitive tasks, which is said to relieve the burden on employees.
To find out more, we spoke with David Robson, IT Director, ATS Euromaster, and Richard Billington, CTO at Netcall.
Just Auto (JA): How did the partnership of the companies working together come about?
David Robson (DR): In the past we have used some Netcall Contact Center software. However, we have always looked at automating our mechanical processes, and in the previous role I used software called iMacros, an Excel spreadsheet, and a web browser to automate the process.
I knew Robotic Process Automation (RPA) and its development from that time. We have researched several publications of the RPA community and have successfully implemented proof of concept. When it came time to expand this, we realized that our existing partner Netcall had a RPA tool and their approach fitted much better with how we wanted to develop the RPA ATS.
JA: What technology is used in ATSE and can you explain that?
Richard Billington (RB): Netcall Automation aims to help organizations automate processes throughout the organization, from previous businesses to enterprises. If you are going to do this, you need to integrate all of your systems and provide technology that is easy to use for all people across the organization.
Liberty RPA was ideal for that. Designed for both business users and IT, its portability functionality makes it easy for anyone to quickly and easily create their own automated process streams.
DR: Our systems operated in their own silos. This is the main process that we wanted to break down through automation. We needed to connect these systems to drain the data all between them.
In the process of automation, we have identified process vulnerabilities that we have been able to address. For example, tire belt depth was recorded in one field, but they had to be divided into three. We now have three software robots from Netcall's Liberty RPA and one bot from the proof-of-concept phase that run several processes but will eventually migrate to Liberty. The bots are 70% used and work 24 hours a day.
JA: What processes are automated and why?
DR: Basically, the processes we automate are repetitive activities that typically involve copying data from an Excel spreadsheet or system to another system.
It ranges from copying and pasting to basic confirmation processes, which take about seven minutes to complete and have important logic in how the data received is processed. For example, for a car replacement tire, there are seven different positions depending on the car and the axle configuration.
These processes were automated to free our team from boring and repetitive volume and allow them to focus on elements that have relevant problems. For us it was a real issue of quality of working life.
To begin with we conducted a time and motion study of our processes and discovered 15 different processes that we could automate. In just one of these processes, we spent 26.5 hours daily copying data from one system to another. This is where Netcall's Liberty RPA comes in.
We produced the bots and named them Betty and Bonnie. They allow us to automate 80% of this activity. Even if this process fails, it gives us an indication of why it failed. This allows our employees to focus on the real challenges.
RB: When employees have to perform these difficult and mundane tasks, mistakes begin. It's natural, we're just humans. However this does not happen with robots. Robots perform repetitive tasks well; They do not get tired and do not make mistakes. They are trained to always carry out these processes, with little or no human intervention.
JA: What are the main benefits of automating these processes?
DR: One of the main advantages of automation is the return time of our employees. We have seen a change in people's behavior.
With all the automation that has been done so far within our mobile operations, 60-70% of the work is now done without touching on the order details as they are now automated. With 130 technicians, we effectively save more than 30 hours of processing time daily.
In addition to all these benefits, it has also helped to change the thinking of our employees. One aspect of achieving this was that they were able to name the bot if they helped develop it. Now we have Brian, Betty, Bonnie, Sandy, Ernie (the fastest bot in the West) and Marvin. One of our main metrics about Invoice Issuance Days was weeks ago, now it's days, and we see our ambition in less than three days.
RB: When you start an automation project, it points out problems. You can go ahead with a pragmatic approach and make big changes that will really help people on a daily basis as well as free staff to accomplish more important tasks. This is where pragmatic automation can be beneficial for any size organization.
The knowledge gained from the automation process was invaluable. You really need to understand your processes and your business operations before you start automating. The more you investigate how your business works, the more you will find areas for improvement.
JA: Are you currently looking for any areas for future development?
DR: The goal is to move to more customer-oriented IT – we want to think more logically about how we want customers to access their data. This will have a huge impact on our offer for the auto industry and how we can meet the demands and needs of our customers.
The goal for us is to liberate our team through these automation tools so that our humans can do the things that are best for them, leaving the robots with highly repetitive tasks that will not get bored or tired.
By handling the automation process properly, our team can begin to reap the benefits. It starts to inspire new innovative ideas in them and they start to suggest: "What about automation? What about automating it? "


Q&A – Automated solutions with ATS Euromaster and Netcall
Source link Q&A – Automated solutions with ATS Euromaster and Netcall