Entertainment
"The Simpsons" producer Al Jean appears in a short film inspired by the new "Star Wars" and a cameo in "The Mandalorian"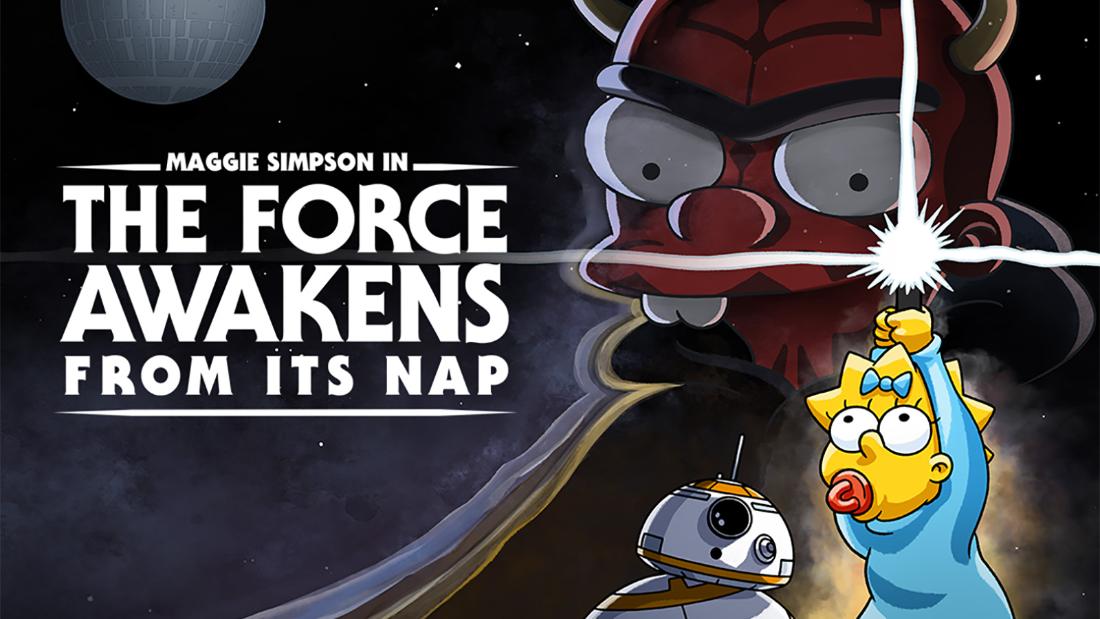 "I wrote the first draft around January 28. It was me who was directed by Michael Price, Joel Coen and David Silverman. I worked non-stop from late January to the end of last week." Jean told CNN. "You might wonder,'Wow, 3 minutes. Why does it take so long?' It takes a long time to look casual."
story,
Get out now
In honor of
May 4th "Star Wars" fan observation holiday,
Find the youngest Simpson spending the day in Java's hut Jedi Kindergarten, and in the "Star Wars" familiars-everything from baby Wookiee to baby droids. She then has to fight the dark side to regain her beloved pacifier.
Approximately three and a half minutes long shorts are expected to come from the "The Simpsons" team, thanks to a deal signed between Disney + and executive producer James L. Brooks in January. It is one of the shorts. ..
According to Jean, working with Lucasfilm was "great", adding that the only limitation imposed on them was the use of their beloved child, also known as "children" or "baby yodas." ..
"Child is the most popular character created somewhere in fiction last year, and you don't want to overexpose him," says Jean. "So they made us a little compliment to him, but it wasn't a big reference. I think it's great."
At some point, the Mandalorian himself appeared in a short story, but was eventually cut out of the work.
"There was a scene where my parents picked up my child, and the Mandalorian was one of them," says Jean. "When we came up with it as a story between Maggie and BB-8, we just eliminated everything that wasn't relevant to that story."
But Jean will welcome the opportunity to play again in the "Star Wars" world in the future.
"I love it," he says. "Phantom threat poster [in the credits]Where it looks like the shadow of a pacifier, it was a picture of David Silverman.And i [said], "Yes, it gives you all sorts of ideas."
From Marvel to Pixar, Disney's entire library of properties is also available for future shorts ("I'm in animation, but I think it's great in animation").
"It's a really great set of materials," he says. "By the way, I subscribe to Disney +. I pay. So I think it's a great package. That's really true."
Yes he pays.
"I was free for a year, but when it came to be updated, I was happy to do so," he says.
Future short stories are likely to be linked to other important dates on the Disney + calendar, according to Jean. In fact, he learned that November 12th is Disney +'s second anniversary. "So we may do something too."
Jean is familiar with the hard work (whether short or not) required for animation. But another full-length feature outlook, he says, is one that remains in the air.
"This feature almost killed us," he says. "And one of the problems with another movie we talked about is that I believe the feature market is really backing up now, which means that as many great and animated films as someone said have already been developed. Must have been, they will have a big movie showing every week in the fall, so it will certainly delay it. "
He adds: "But when we made the movie, that is, when we were able to look back at it, we were really happy. I'm really proud of it. So I do something else. I don't do it unless I really think it's worth the full movie treatment and worth it to the viewer. We don't do it just for the money. "
"The Simpsons" producer Al Jean appears in a short film inspired by the new "Star Wars" and a cameo in "The Mandalorian"
Source link "The Simpsons" producer Al Jean appears in a short film inspired by the new "Star Wars" and a cameo in "The Mandalorian"