Auto
The UK car market grew by 15% in February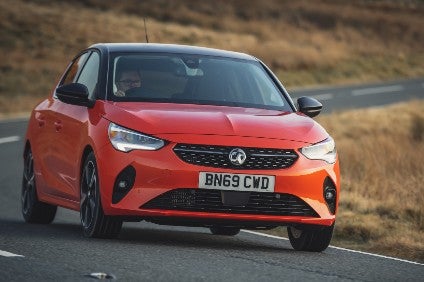 New car registrations in the UK rose 15.0% in February from a year earlier, according to market data released by SMMT. However, there was an increase compared to the same month in 2021 when a pandemic closed car showrooms in the UK. Despite this positive figure, registration fell by 25.9% to pre-pandemic levels as vehicle deliveries were limited by a shortage of semiconductors.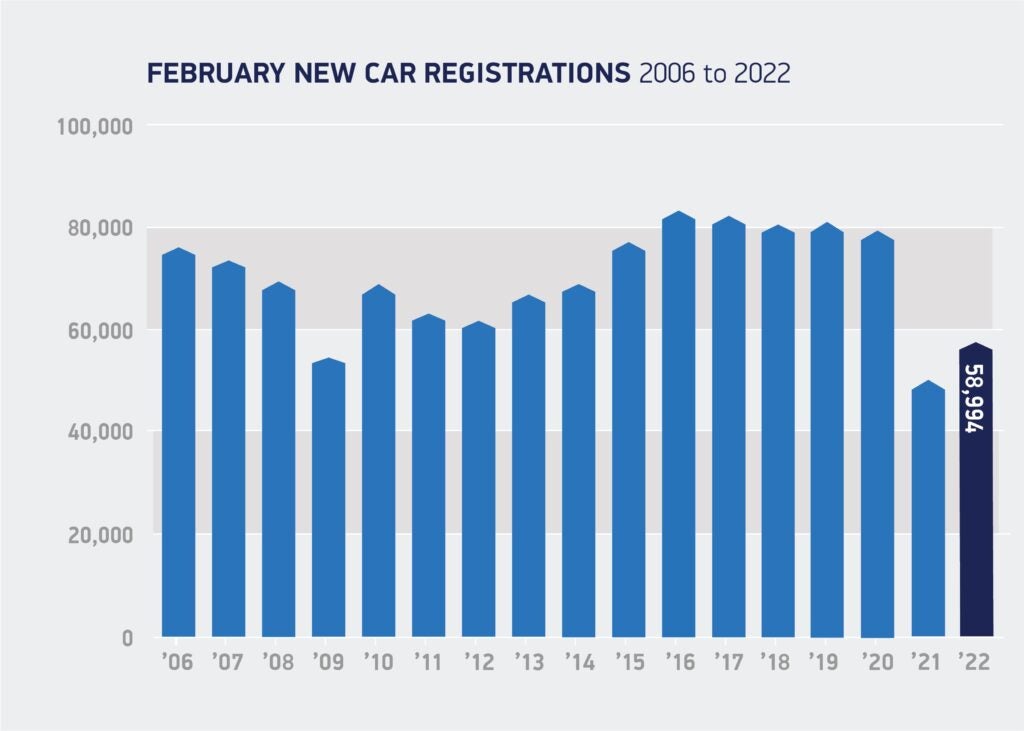 Compared to February 2021, when showrooms closed and only "click and collect" was allowed, private registration increased by 30.0%. Large fleet registrations remained stable, at only 2.0%, indicating that with a supply-constrained market, manufacturers also prioritize private customers who accounted for more than 80% of the growth. While business purchases increased by 110.7%, this equates to an increase of only 693 units.
It was another battery for electric vehicles (BEVs), however, with a market share of 17.7% reaching 10,417 units, while plug-in hybrids (PHEV) registrations rose to 4,677 units and 7.9% of the market. With hybrid (HEV) registrations (6883), electrified cars accounted for more than a third of new cars coming out of dealers. While this demonstrates growing demand for electric vehicles, February is usually the lowest volume month as many buyers delay procurement until March, the New Plate month, and supply fluctuations in some major models may have a more pronounced effect. Market share.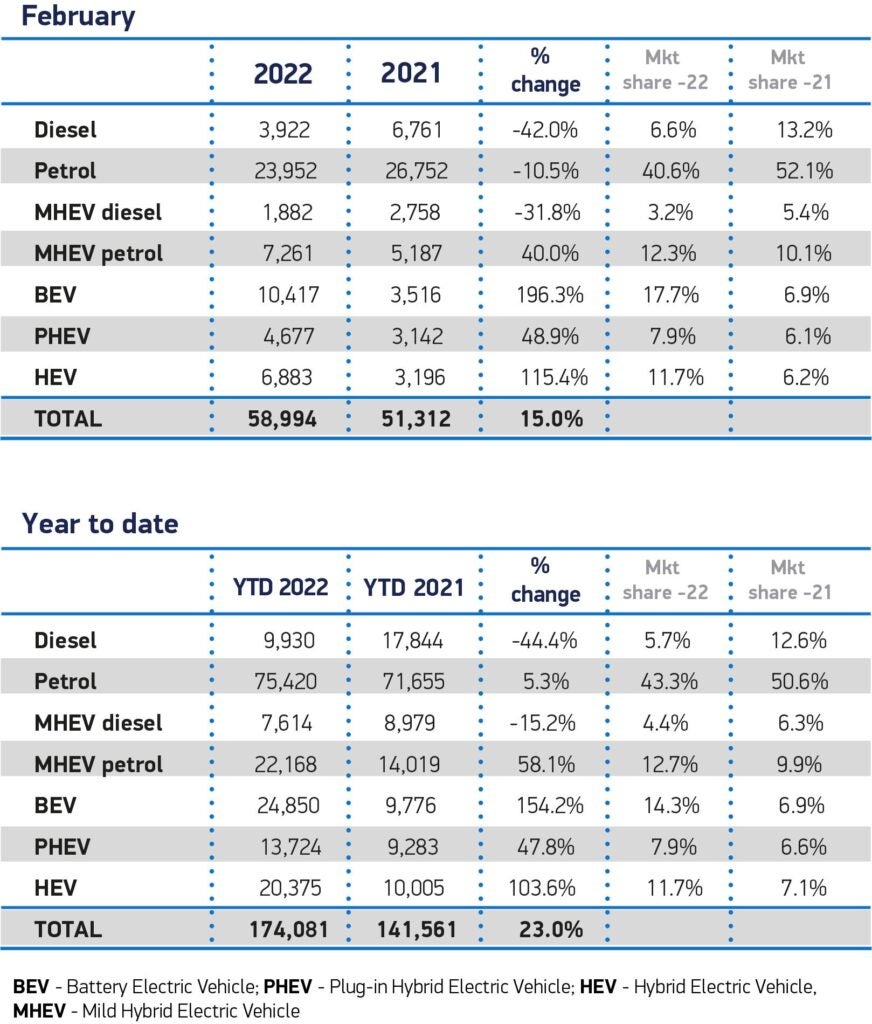 SMMT also noted the need for accelerated provision of a public charging point. Investments are being made, but at a pace that is still lagging behind the utilization of supplement machines, it says.
The Electric Vehicle Charging Scheme (EVHS), which provides vital homeowners with the ability to install their own charging points, will be completed in April.
Ahead of the government's spring (budget) announcement, SMMT is asking for an extension of both EVHS and its business counterpart, the job tax scheme, after 2025, to ensure utilization of electric vehicles and to stay on track with the government's net zero deadlines. It also recommends that the VAT on electricity used at charging points be reduced when using the house so that drivers of electric vehicles are treated equally, regardless of where they pay for their car.
Mike House, CEO of SMMT, said: "Despite the traditional low registration numbers in February, an increasing number of consumers are switching to electric vehicles. As never before, infrastructure investments need to accelerate to match this growth. The government should use its next spring announcement to intensify this transition, to continue supporting home and workplace charging, to strengthen the public charging station to address charging anxiety, and to reduce VAT on public charging stations, given the massive rise in energy prices. This will strengthen the confidence of both consumers and businesses and accelerate our transition to zero emission mobility. "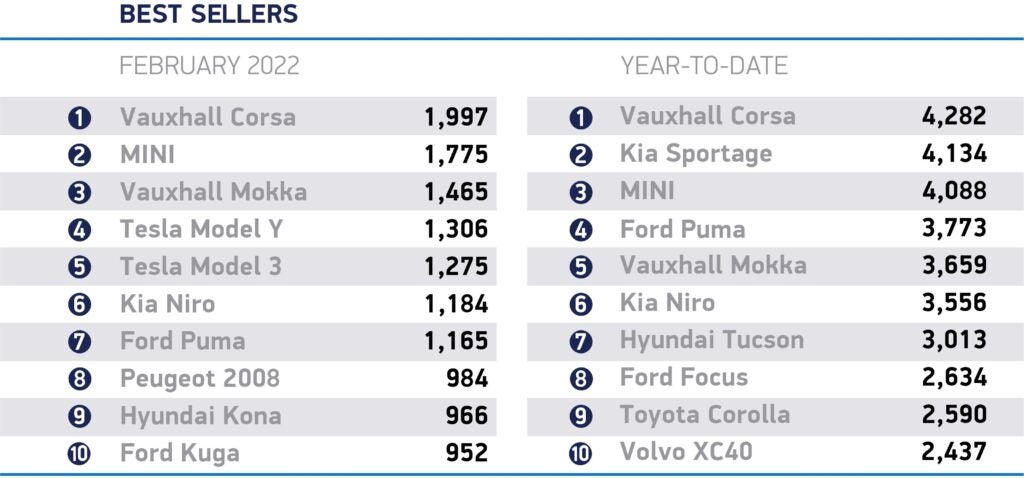 The UK car market grew by 15% in February
Source link The UK car market grew by 15% in February