World
Turkish forces kill a child after firing on a vehicle carrying migrants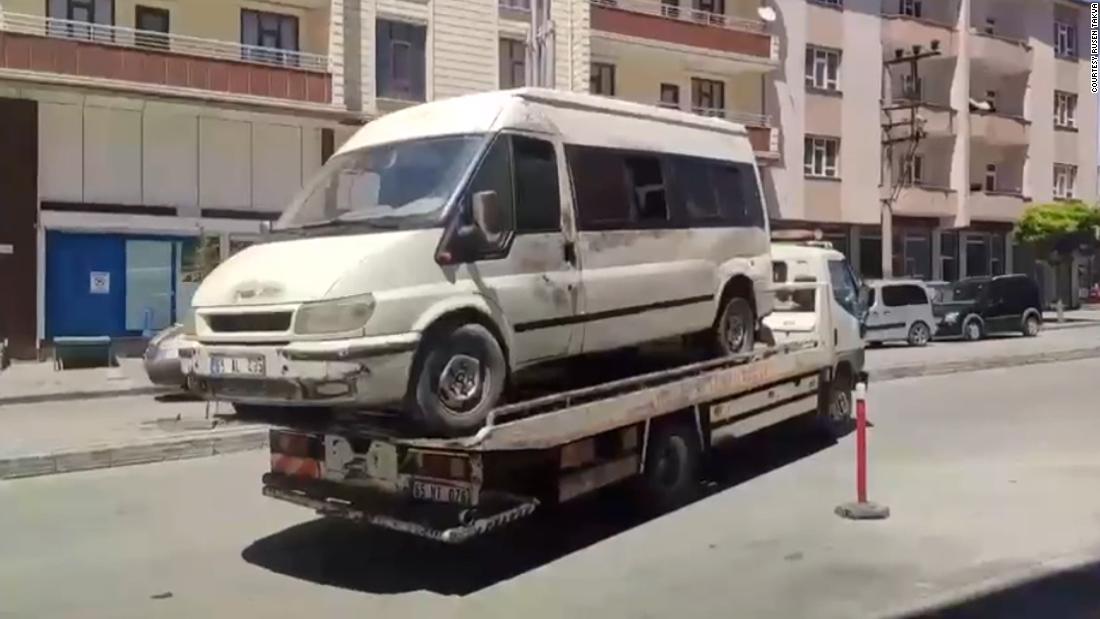 The official, who is from the Van governor's office and who did not want to be named, said the boy's DNA was examined to reveal his identity. The age of the child has not been confirmed.
Twelve other people were injured as a result of the incident but remain in good condition, the official said, adding that none of the injured were children.
According to a statement issued by the governor's office on Sunday, Turkish forces first asked the vehicle to stop. As it continued to drive, security forces opened fire in an attempt to stop the vehicle.
When it stopped, Turkish staff found the vehicle was being used to smuggle migrants and found "40 irregular migrants" in it, according to the statement.
Although forces aimed at the wheels of the vehicle, one person was killed by a bullet ricocheted from the ground, the statement said.
"Efforts are being made to catch the driver of the vehicle and the migrant smuggler who managed to escape after the incident. A judicial and administrative investigation is underway," the statement added.
Kemal Tosun, who witnessed the incident, told Serbest TV in Turkey that some of the people in the vehicle managed to "escape".
Another eyewitness, Dindar Tosun, said she saw families with children among the migrants.
Authorities have not confirmed the nationalities of the people in the vehicle
Van Province is located near Turkey's border with Iran and serves as a transit route for migrants coming from Iran, Afghanistan, Pakistan and Central Asia.
Turkish forces kill a child after firing on a vehicle carrying migrants
Source link Turkish forces kill a child after firing on a vehicle carrying migrants