Auto
Valeo closes on Siemens stock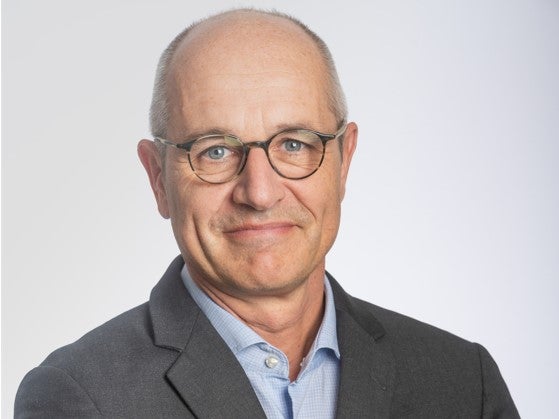 Valeo has now acquired Siemens' 50% stake in Valeo Siemens eAutomotive. As stipulated in the agreement signed with Siemens on February 9.
Valeo now owns 100% of Valeo Siemens eAutomotive, the self-proclaimed "leader in high-voltage electrification", integrated into its Powertrain Systems business.
"This strategic transaction strengthens Valeo's position as a major electrification player with a full range of low and high voltage powertrains. [products] Covers all uses and needs," said the supplier.
CEO Christophe Perillat said: "Valeo is accelerating electrification as announced at the launch of our Move Up plan. Thanks to this transaction, Valeo has established itself better than ever as a leader in electric mobility, with a unique advantage in this fast-growing market and a range of technologies that cover absolutely every need and application.
"We will benefit from the unique experience of high voltage electrification developed by Valeo Siemens. In return, the business will benefit from Valeo's unique ability to innovate and standardize, as well as our operational excellence in mass production."
With Valeo Siemens eAutomotive, Valeo adds a "recognized technological and industrial leader" with 4,000 employees, including 1,600 engineers, seven production sites in four countries (China, Germany, Hungary and Poland) as well as R&D (laboratories, test benches, simulation). tools) and production capacity.
Its powertrains, motors, inverters and on-board chargers are used in the main platforms of 20 car manufacturers and will equip 90 electric and hybrid vehicle models by the end of 2022.
Valeo Siemens eAutomotive announced in early June that it had already surpassed its 2021-2022 order target of €4 billion, seven months ahead of schedule.
The value of the high-voltage electrification market will increase significantly in the coming years and will amount to 92 billion euros in 2030 (annual growth of 17.5% in 2021–2030). 40% of this market goes to automotive suppliers. By 2030, the market for high-voltage electric vehicles (BEVs and PHEVs) will account for 35% of global vehicle production.
Valoe expects the integration of Valeo Siemens eAutomotive to accelerate its growth and enable it to offer higher quality products (new 800V silicon carbide-based technology, Joint development and joint production of a rare earth free electric motor with Renault and new two-way on-board chargers) and will unlock key synergies worth €120 million by 2025. This will be achieved in stages, with full benefits in 2025 (50% in 2023, 75% in 2024 and 100% in 2025).
The supplier aims to achieve annual sales growth of 12% for its powertrain business between 2021 and 2025 to reach €8.5 billion in 2025 (compared to €5.4 billion in 2021), including around €7.5 billion. in OEM sales. 80% of the 2025 sales target has already been booked.
The EBITDA margin for the power transmission systems business will increase rapidly from 5.8% in 2021 to 8% in 2022 and to approximately 13% in 2026. Free cash flow for this business will decline from 2022 and reach around €350 million in 2025, allowing for new A subject for self-financing growth.
The transaction resulted in a net cash outflow of €277 million from Valeo, representing a debt-free acquisition of the Siemens stake, funded by the group's available cash. Net debt increased by approximately 700 million euros, without a material change in the overall financial position. Valeo expects to reduce debt from 2023.


Valeo closes on Siemens stock
Source link Valeo closes on Siemens stock