Auto
ZF buys 6% stake in StradVision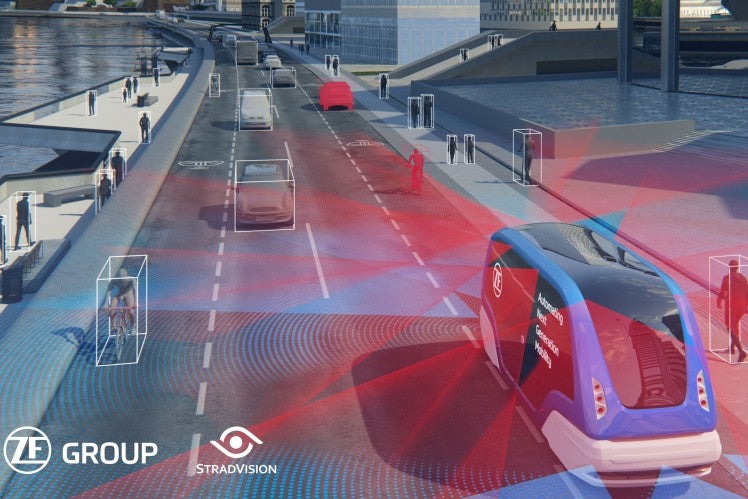 ZF has acquired a 6 per cent stake in South Korean software company StradVision, described as a pioneer in artificial intelligence-based vision processing technology for autonomous vehicles and ADAS systems.
StradVision software allows vehicles to accurately detect and identify objects such as other vehicles, lanes, pedestrians, animals, free space, road signs and lights, even in severe weather or poorly lit conditions.
The software relies on in-depth learning-based perception algorithms that require relatively little memory and have low power consumption. The software supports a variety of hardware platforms and can also be customized and optimized for other hardware systems.
StradVision software is currently used in high-volume models of ADAS and autonomous vehicles.
"Partnering with StradVision significantly enhances our ability to perceive autonomous control and integrate sensors," said Mark Bolito, Head of Engineering at ZF Group Electronics and ADAS. With our sensors, intermediate platform, and high-performance computing solutions, StradVision's vision perception software experience can provide a key component of combining our environmental sensors for shuttles, commercial and light vehicles that can be optimized for centralized electrical architecture.
"We are proud to consider ZF as one of our strategic investors," said Junhwan Kim, CEO of StradVision. "Together with global mobility specialist ZF, we will try to accelerate the autonomous management market with leading-edge solutions.
ZF buys 6% stake in StradVision
Source link ZF buys 6% stake in StradVision